Coverage Map
Area 1 – Lometa, San Saba Bend – Live Mid-November
Area 2 -Oakalla, Briggs – Live Mid-December
Area 3 – Liberty Hill – Live Late Oct / Early November
Area 4 – Marble Falls, HSB, Granite Shoals – Live Late November
Area 5 – Llano, Cherokee – Live Mid-December
Area 6 – Johnson City, Round Mountain – Live Jan. 2019
Area 7 – Lakeway, Bee Caves – Live Mid Jan. 2019
Area 8 – Harker Hights, Ding Dong – Live Early Feb. 2019
Area 9 – Fredricksberg – Live March 2019
Area 10 – Georgetown, Round Rock – Live April 2019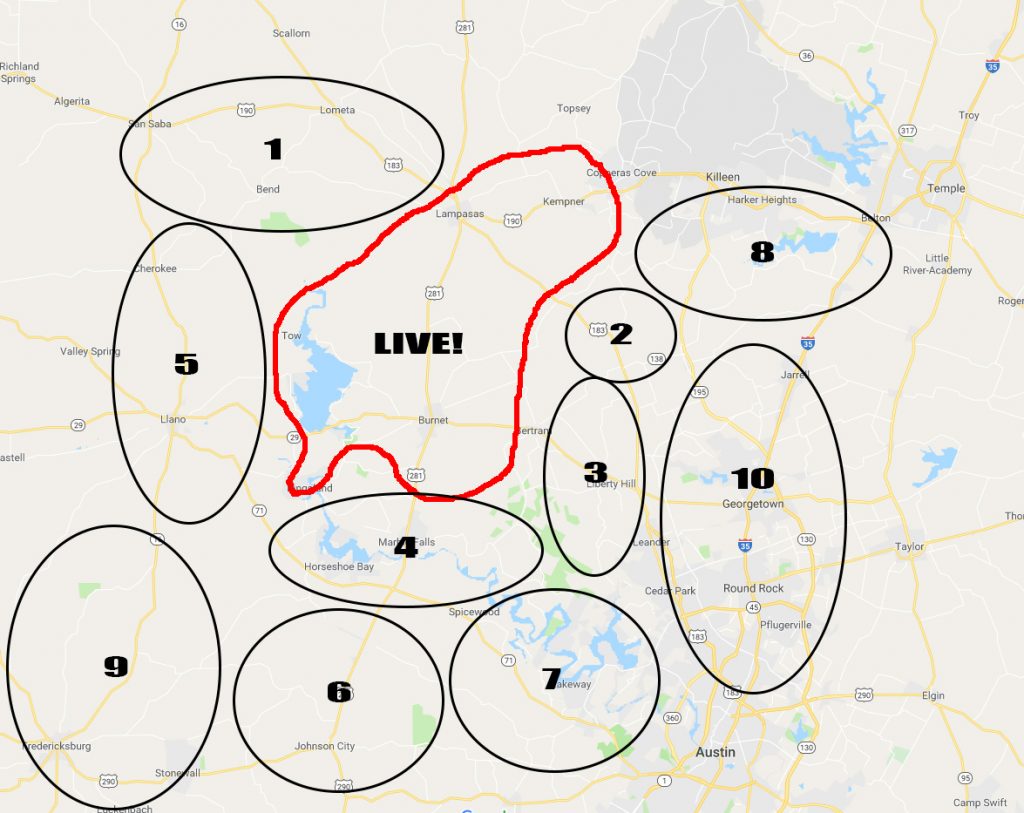 Direct Fiber Neighborhoods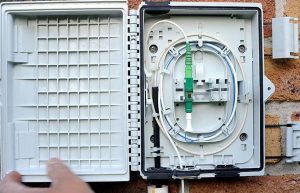 As we continue our expansion to the north and to the south we are getting ready to lay some direct fiber to the home in select neighborhoods.  Now that we have a fully trained fiber deployment team and our backbone is live and firing on all cylinders we're going to start direct fiber connecting neighborhoods.  If you live in one of the neighboorhoods listed, please fill out the HFT Fiber Survey Form and get all your neighboors to fill it out as well.  We plan to put our first neighboorhood live before Christmas time.  Wouldn't direct to the home HFT Fiber be a great Christmas present for the family?

CLICK HERE TO FILL OUT THE FIBER SURVEY FORM TO SIGN UP FOR DIRECT FIBER TO THE HOME SERVICE!
Eagles Nest
Chica Ranch
Pecan Valley
Spider Mountain Valley
McReynolds Ranch
Granite Shoals
Marble Falls
Horseshoe Bay
Spicewood
7 Creeks
Pre-Connected Apt or Rental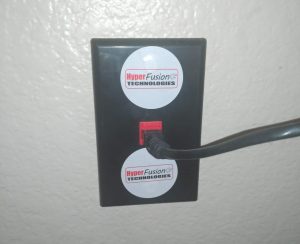 Since we've been connecting more and more rental units and to improve our process and lower activation costs for as many people as possiable Hyper Fusion has lower activation fee's for pre-connected rental units and apartment complexes.  As we grow out these rentals will will release an online directory of Hyper Fusion pre-connected rental locations.

See one of these wall plates in your apartment or rental unit?  Great news, your unit is pre-connected with Hyper Fusion services.  All you have to do is all up with your existing wifi router's MAC address or go purchase a new wifi router yourself and we can activate your service instantly over the phone and you can activate your Hyper Fusion account for only $99 instead of our normal $250.  Your rental unit MUST have one of these black plates with either a round Hyper Fusion sticker, or the new square ones with our phone number on them.
Pre-Connected Neighboorhoods