If you do not live within the map below, do not fret, with all the COVID-19 pandemic, we could be expanding to your area next.  The more requests we get from any particular county, we will look heavily at expanding to your County / State next.  How do you get us out there faster?  Go post on facebook, tell your neighboors, talk about it when your out to it, and tell everyone to come to our website and click that Get service link at the top, or use this handy sign up button below.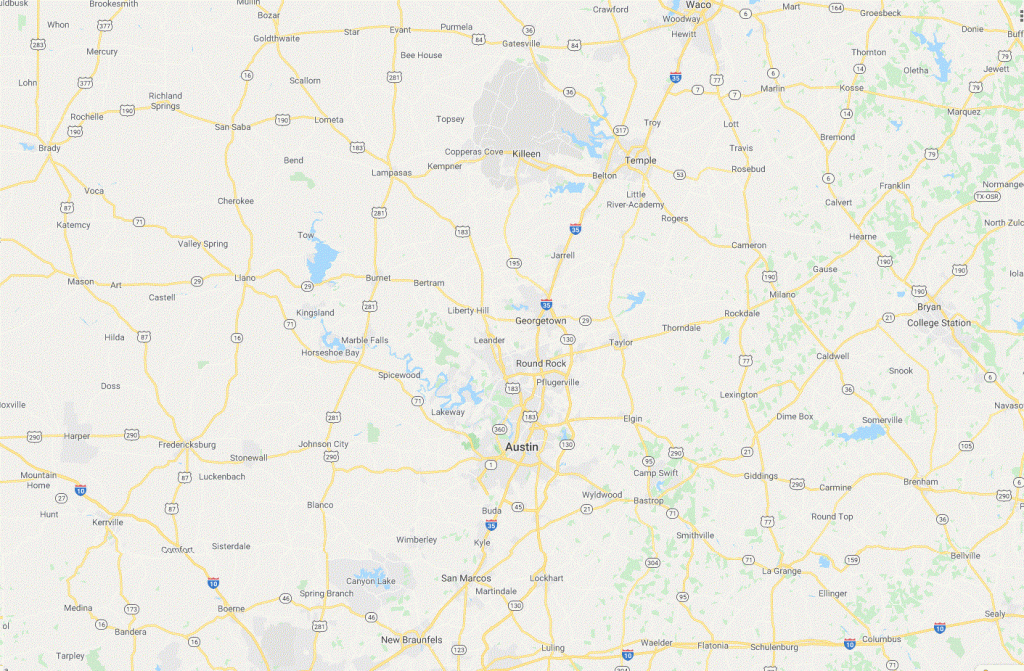 Fiber To The Premise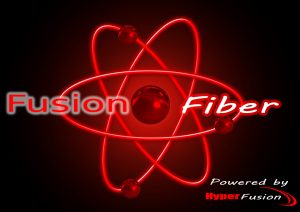 As we continue our expansion to the north and to the south we are getting ready to lay some direct fiber to the home in select neighborhoods. Now that we have a fully trained fiber deployment team and our backbone is live and firing on all cylinders we're going to start direct fiber connecting neighborhoods. If you live in one of the neighborhoods listed, please fill out the HFT Fiber Survey Form and get all your neighbors to fill it out as well. We plan to put our first neighborhood live before Christmas time. Wouldn't direct to the home HFT Fiber be a great Christmas present for the family?  NOW AVAILABLE IN BURNET, TX!
Pre-Connected apartment or Rental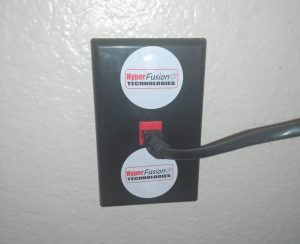 Since we've been connecting more and more rental units and a few apartment complexes and to improve our process and lower activation costs for as many people as possible Hyper Fusion has lower activation fee's for pre-connected rental units and apartment complexes. As we grow out these rentals will will release an online directory of Hyper Fusion pre-connected rental locations.
See one of these wall plates in your apartment or rental unit? Great news, your unit is pre-connected with Hyper Fusion services. All you have to do is all up with your existing wifi router's MAC address or go purchase a new wifi router yourself and we can activate your service instantly over the phone and you can activate your Hyper Fusion account for only $99 instead of our normal $250. Your rental unit MUST have one of these black plates with either a round Hyper Fusion sticker, or the new square ones with our phone number on them.
Exclusive Subdivisions, Resorts, Campgrounds & RV Parks
Hyper Fusion has several repeaters right inside several prominent subdivisions in the Burnet and Lampasas County areas.   Additionally we have several resort properties, campgrounds, and RV Parks, we serve as well.  We also have about a dozen more in the works and more joining the Hyper Fusion network every day.  If you live in a rural sub-division or thinking about buying land in one that doesn't have Hyper Fusion already there, please encourage the developers to contact us as well as yourself.   The more interest we have for a particular sub-division, the faster we'll come there.
Eagles Nest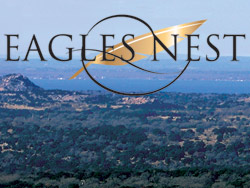 Location: Burnet, TX
Phone: (512) 756- 9850
Website: https://www.facebook.com/pages/Eagles-Nest-Hoa/508601985967304
Eagles Nest was our very first sub-division with a dedicated repeater. Almost all subscribers experienced an extreme speedboost and a rock solid stable connection after the installation. This cozy sub-division sits just a couple miles to the west of Burnet, TX.
Our Friends 1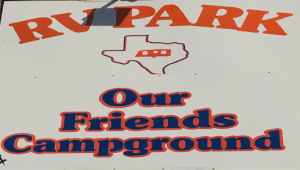 Location, Kempner, TX
Phone: ( 817) 312-1833
Website: http://www.ourfriendscampground.com
Our Friends Campground 1 is a quaint little RV Park located smack in the middle of Lampasas and Kempner Texas off Highway 190. They have an awesome little doggy park to, right by our repeater, so nice and strong out door wifi. =)
7 Creeks Ranch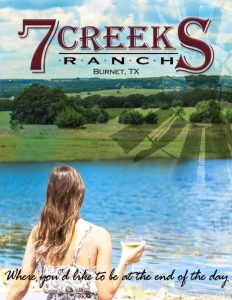 Location: Burnet, TX
Phone: (512) 294 – 3758
Website: http://www.7creeksranchburnet.com
7 Creeks Ranch is located about 8 miles to the North-North East of Burnet, TX. Spacious lots and lots available. Check them out and tell them Hyper Fusion sent ya if your interested in some land!
Our Friends 2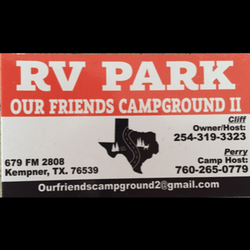 Location: Kempner, TX
Phone: ( 254) 319 – 3323
Website: https://www.ourfriendscampground2.com
A sister campground to Our Friends 1 but with their own owners, Our Friends 2 is located right off 190 and 2808. We should have this repeater up and live by the end of the month folks.