Fusion Fiber isHERE!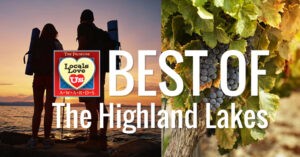 We are pleased to announce the arrival of Fusion Fiber services for the City of Marble Falls!! We have our fiber DMARC location completely built as of February 18th! We have located and sourced our fiber DMARC point down town and last week completed full testing of the lines back to our Burnet Gateway site.
Hyper Fusion is an award winning provider!  We have won Best Internet Provider in Burnet with the Locals Love Us, Best of the Highland Lakes now 3 years running!  No one does rural internet like we do and now we're coming to South Burnet County, Marble Falls, Horseshoe Bay, Sunrise Beach Village, Kingsland, and Granite Shoals.  Later this summer we will also be opening up our second subscriber care center in Marble Falls.  This summer our Subscriber Care Centers will also start stocking all the products and accessories that along with amazing internet.  From mobile devices, chargers, cables, to laptops, TV's, wireless speaker systems, CCTV cameras, hard to find laptop batteries and more we're sure to get all your tech needs taken care of.  And if we don't have it in house, we can easily special order just about anything that plugs in for you!
There is NO COST to register, and registering does not lock you into a contract of any kind. We will be launching our Fusion Fiber product on a schedule as listed below, first for Marble Falls, and then expanding out.
We are now taking new signups for the are pictured below. We will be starting new fiber to the home installs.!  We have been working with countless jurisdictions and other companies, including the PEC, LCRA, the County of Burnet and many more to make our Fusion Fiber available outside of Burnet.  Now that we are complete with our Liberty Hill Fusion Fiber DMARC we're on to Marble Falls and will be focusing all of our 2022 year on building out not just Fusion Fiber in the in town areas, but also our amazing Fixed Point Wireless services.
How do I sign up and let Hyper Fusion know I want Fusion Fiber?
Simply CLICK HERE to fill out the signup form. Make sure you include in the additional notes section that you want Fusion Fiber to the Home! It locks you into nothing, doesn't cost a penny to fill out the form and you can click and check out the results once you've filled it out to see how many sign ups your zone has.
We are now ready to start taking orders for Small Business & Enterprise Fusion Fiber Subscribers in the Marble Falls area inside the black circle below.  We offer several types of Enterprise circuits from DIA's up to 40 Gbps, p2p leasing, Private Virtual WAN, managed IT services and more, just email sales at hyperfusiontech.com to get started with a sales engineer today.  The closer you are to the red start, the lower the construction costs.  This also applies to our residential circuits.
Our Residential Fusion Fiber will release with a 1,2, or 3 year agreement option as well as a no-agreement option going month to month and will release in the following areas according to the map at the left.
We will be starting our Marble Falls market Fusion Fiber deployment right next to our Marble Falls Fusion Fiber DMARC site, for the most part, everything INSIDE the black circle this spring
After the initial launch area inside the black begins we will start laying out subscribers in the red circle this summer
We will be finishing the blue area subscribers thru the fall and finishing up in the winter of 2022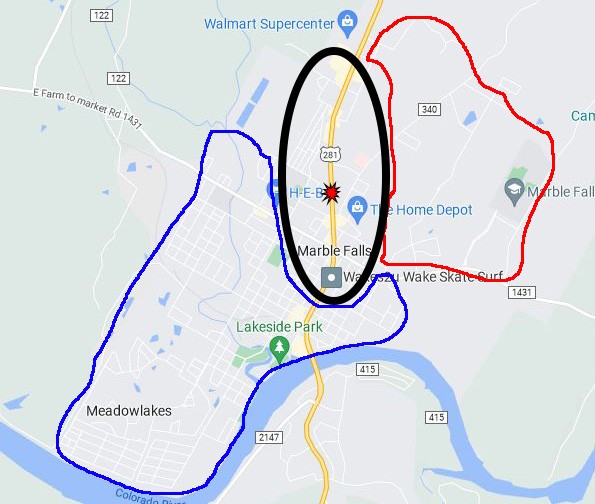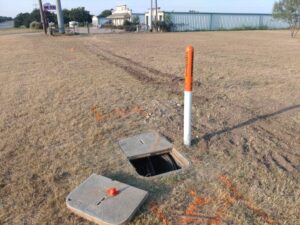 This new site links to and feeds our brand new Marble Falls DMARC. We have spent ALOT of money getting this site to the point where we can handle two towns worth of internet. This site boasts TWO different upstream peer connections, each one with a variable 1/10/40/100 Gbps quad links with direct longhaul links to the Dallas Fiber Interchange making for some of the fastest DIA fiber circuits around!
LAUNCH PRICING!
Upfront costs to start service include a $347 activation fee for new subscribers ( $97 for existing fixed point wireless subscribers ) plus some accounts may carry a construction cost depending on precise location. These costs are determined during your survey and clearly listed on your subscription agreement locking in your prices for construction ( month to month rates are still subject to increases as per our terms of service but are available, although not listed). Our Residential SLA time is 3 days. Meaning, we ensure that your service is restored within 3 business days or you will receive a full pro-rated credit (by day) for the time you where down.
Plan
Speeds
1 Year Agreement
Monthly Cost
2 Year Agreement
Monthly Cost
3 Year Agreement
Monthly Cost
FF Lite
50d x 10u
$117 / month
$97 / month
$87 / month
FF Standard
100d x 25u
$167 / month
$147 / month
$137 / month
FF Family
200d x 50u
$227 / month
$207 / month
$197 / month
FF Mega
300d x 75u
$277 / month
$257 / month
$247 / month
FF Hyper
400d x 100u
$377 / month
$357 / month
$347 / month
Fusion Fiber Subscriber Agreement ( Click to view ) ( Coming Soon! )
Rental Authorization for Fusion Fiber ( Click to view ) ( Coming Soon! )
DEPLOYMENT ROLLOUT MAP
The red star is where our Marble Falls Fiber DMARC gateway is. Each area listed below will have a node placed in the middle of the zone for customer circuits.
Over the rest of the 2022 year we will be deploying in the red areas first. ( Marble Falls & Granite Shoals )
Then we will move on to the yellow areas beginning of next year, and finishing with the orange areas in the second half of 2023.