What are HFT Maps?
HFT Maps is our online directory listing of businesses within our service area as well as events, and listings for neighborhoods in which we have PRIME extremely solid service as well as listing local solo work for themselves folks to give them a large platform in which to get the word out about what they do.  As John Hoover did in our founding City of Burnet, he brought new businesses to town and help his community.  Hyper Fusion really wants to stand behind that legacy and promote it as the right thing to do for your community, especially as a locally founded business, Hyper Fusion will continue his mission of making Burnet the best it can be!
We have 4 primary categories, or "listing types" as we call them within our HFT Maps directory.  Each are listed below with a brief description of what listings they contain.  We take great care to ensure all of our listings are accurate and we audit the information annually and upon flagging from users just like you!  If we all work together, we'll have a great resource for finding the best prices for the best service!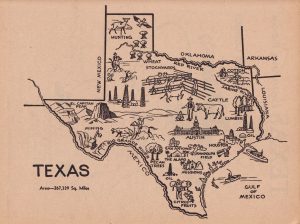 Fusion Certified Businesses
These are businesses that HFT Maps Data Engineers have checked out and verified that they meet the Fusion Business Network standards to be listed.   These are businesses that have solid business practices and engage well with their customers.  If they business has a "Local Business" marker tag on it, that denotes a business owned by an owner or owners with in 1 county away of the listed market or locations in the case of multiple locations.  Each kind of business, weather its a Auto Repair shop or a Dry Cleaners will have only ONE SINGLE "Preferred Business" marker ( right now marked as "Featured" ) with in any given market.  This is a mutually agreed upon designation formed by HFT Staff as the 1 business that stands alone in that category and its where we go to get all our stuff from and we HIGHLY recommend our preferred businesses to our subscribers and the public at large.
All community members may submit a listing for inclusion if you think a business near you should be listed by emailing our support department with "HFT Maps Suggestion" in the subject line.  A free listing is included at no cost but only includes 1 photo.  We charge a very nominal rate of $5 a month for a listing of this type and it allows Business Owners to manage their own listing, post up to 20 photos, post a promotional video, get a "Verified" status listing, as well as a contact form for our visitors to directly contact you.  As well as the ability to list your website and contact email address and have a pin included in the HFT Maps section.
Local Events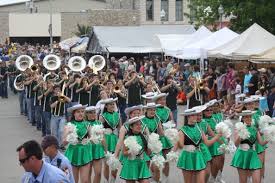 This listing type is for all local events, like town celebrations, parades, holiday celebrations, festivals, and other related public community events that the general public is invited to.  We're really hoping this section will grow into THE place to come look for local community events and local school events.  Football is awfully popular in Texas so we'll probably start a listing type just for sporting events depending on how this section fleshes out.  Right now there are not many restrictions on this type of listing and all members of the public are encouraged to submit a listing for their event if they want it included.  We charge a very nominal rate of $5 a month for a listing of this type.
HFT Premiere Locations
These are areas such as subdivisions, private gated communities, RV Parks, Campgrounds, Apartment Complexes and other "lightly organized" neighborhoods in which we have the strongest and most stable service.  In most cases, these areas also have direct Fusion Fiber to the Home or Business in these areas.  We also list all of our public Subscriber Care Centers with in this section.  Hyper Fusion itself are the only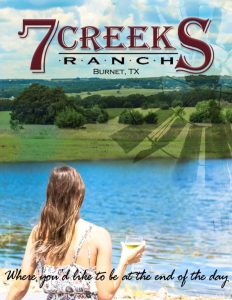 people creating listings of this type.  If you wish to have your subdivision, RV, Campground, or other resort listed in this section contact our sales department today for more information on obtaining an "HFT Service License" for your area or subdivision.  This is meant for subdivision developers, POA's, and HOA's.
Freelancers
We are especially proud of our Freelancers section.  In a post COVID-19 society more and more folks are realizing they CAN work from home and CAN work for themselves.  This section contains listings of ONLY individual people, or people with small brick and motors locations in which the owner directly manages the day to day operations and is there all the time and works for themselves and employ less than 5 people including contractors.  This includes folks like lawn care providers, apartment make ready cleaners, janitors, handy men, licensed independent professional folks ( CPA's, lawyers, solo medical practices, etc ), photographers, graphic artists, musicians, music groups, web designers, well you get the idea.  We charge a very nominal rate of $5 a month for a listing of this type.
HFT Maps are 100% free to search for all visitors.  The button below might look like you have to pay for something as a visitor, but you don't. =)  Click the button to get started browsing our directory and all its wonderful listings.  =)