PLEASE NOTE: The public beta release for Hyper Vision Cloud TV has been pushed back to Jan 1st, 2020.  We will make a public announcement when we're ready to release it.  Due to the high demand of the mobile TV box we want to make sure we have enough for all our customers and make sure everything is just right before we release it.

Hyper Vision Cloud TV

What is Hyper Vision Cloud TV? Hyper Vision Cloud TV is just like traditional cable, only you will get to customized every aspect of your television experience.  Our initial beta launch offering will consist of 25 "Channel Slots" of which, you will be able to select each of the 25 channels you would like from our entire library.  This initial beta offering will launch with a $25/month subscription fee and may change after actual launch; however, beta testers will be extended their lowered beta rate for a period of 24 months after we announce that Hyper TV is in full market release.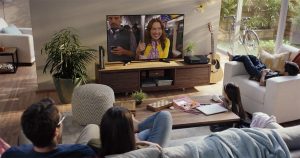 What if I don't have Hyper Fusion Technologies' Internet, can I subscribe to Hyper Fusion IPTV?  Yes, of course you can!  Since our IPTV service will be internet based, all you need is any PC, Apple, or Android based device with an internet browser and a data connection!  For the beta launch; however, we are limiting beta customers to Texas residents only.  Also, note, some channels have restrictions on residency.  Although Hyper Fusion Technologies does not impose any restrictions of any type: however, we do need to abide by those channels license agreements on who we are allowed to broadcast to.
Alpha Registrations are still open.  Alpha subscribers will be charged nothing as we are doing active development on this product.  Chosen alpha testers will continue to receive your 25 channel subscription at no cost for the life of your account as our "thank you" for helping us to get our product market ready.   Below is the link to sign up for an alpha tester Hyper Vision IPTV account.  Please allow up to a week or more before a response is made regarding Hyper Vision IPTV as we are working hard in other Hyper Fusion Technologies areas to ensure our hyperspeed delivery network is up to part to handle the throughput.  Smile!
CLICK HERE to get started to pre-register for service, don't worry, its free to do so!