Exit Heart of Texas Realty is Hyper Fusion's preferred Realty Agency right now.  They are by far the best Realty Agency out there.  They have several really good area guides, a solid website that's well put together, and a blog that's a good read as well.
Our main go to person there is Franciso Latimeir, Realtor.  Not only is he a licensed Texas Realtor, but in the past, Francisco has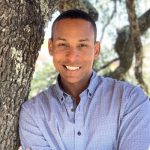 climbed on many of our repeater sites and has done some sub-contracting work for us.  As a result he has a unique knowledge to be able to help home buyers and renters find the perfect place for them that ALSO has super strong Hyper Fusion services as well as finding properties that are able to get Fusion Fiber to the home and business!  Contact Francisco using the links below!