Modern Digital Rural Internet Delivery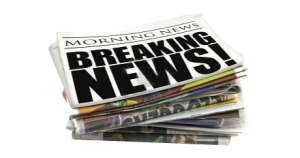 Hyper Fusion recognizes that in a world of ever expanding gadgets, software, and apps, today's modern internet has become more diverse.  With that in mind, our founders started Hyper Fusion because they recognized that a simple fixed point wireless network simply was not adequate for today's rural internet demands.
Hyper Fusion uses a variety of inter-meshed network delivery technologies to maintain a reliable data delivery network.  A strong wide area network was formed by utilizing a combination of fixed point wireless, private fiber, direct fiber, and other proprietary methods. Because our network is brand new, the infrastructure will last for many years to come and will vastly out perform any other  service provider in the area.
The  entire company and system was designed with the customer mind.  From no contracts, no overage fees, no throttling; just pay your monthly bill and away you go.  That's our commitment to you.
Regards,
The Team @ Hyper Fusion, LLC
Office Number: (512)-790-2250
Support Email: support@hyperfusiontech.com
PLEASE NOTE: This people listed below ONLY reflect the management of Hyper Fusion, LLC.  The ownership team has hired them on to run the company, in no way does being listed on this page declare, or not declare ownership.  This is just the group of people the ownership team has put in place to run and operate Hyper Fusion, LLC.  All public and customer interaction ends with someone on this page, period.
Hyper Fusion Co-Founders
Hyper Fusion's co-founders are a unique group who aim to deliver the best rural internet possible at the best price possible no matter the person.
---
Co-Founder and Technology Manager
Chris comes to us with 20+ years in technology and engineering.  10 of that dedicated to internet delivery technologies.  He is also a programmer of many different things, styles, and languages.  It's amazing what the little small town of Mapleton, MN can produce.  Chris says he can remember his very first email sent from Amboy, MN when he was just barely in the 6th grade and credits all his success and everything that is Hyper Fusion to his foster mother Beverly who continues to support all his endeavors and Susan Berman, his 6th grade Science teacher in Amboy.  With out her, none of this would even have been possible.   Most probably never thought he would do much of anything, but here he is, our fearless leader, and inventor of the HyperNET; the new type of internet.
Co Founder & Field Manager
Will comes to us with 15+ Years of field and datacenter engineering and is Chris's brother.  Will is also our top radio oracle.  No one can't point a radio like Will.  He's been instrumental and is our lead tower climber and builder.  Will has been instrumental and over seeing the construction of our first 12 towers personally and continues to ensure a high level of craftsmanship un-matched by any other local provider.  Will is also an electronics expert.  If it plugs in or takes batteries, he can pull it apart, re-solider stuff, fix it, and put it all back together again.  He also builds his own custom electronics, lays out and produces his own circuit boards, main boards, and other nifty gadgets.