Modern Digital Rural Internet Delivery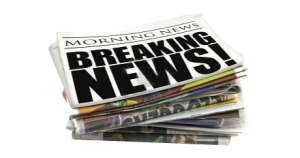 Hyper Fusion recognizes that in a world of ever expanding gadgets, software, and apps, today's modern internet has become more diverse.  With that in mind, our founders started Hyper Fusion because they recognized that a simple fixed point wireless network simply was not adequate for today's rural internet demands.
Hyper Fusion uses a variety of inter-meshed network delivery technologies to maintain a reliable data delivery network.  A strong wide area network was formed by utilizing a combination of fixed point wireless, private fiber, direct fiber, and other proprietary methods. Because our network is brand new, the infrastructure will last for many years to come and will vastly out perform any other  service provider in the area.
The  entire company and system was designed with the customer mind.  From no contracts, no overage fees, no throttling; just pay your monthly bill and away you go.  That's our commitment to you.
Hyper Fusion was co-founded by Andrea, Will, and Chris in Burnet, TX on June 1st, 2017, and as of June 1st, 2020, Hyper Fusion would like to introduce the team behind our amazing turn around since the summer of 2019.
Regards,
The Team @ Hyper Fusion, LLC
Office Number: (512)-790-2250
Mailing Address:  PO Box 1442, Burnet, TX 78611
Support Email: support@hyperfusiontech.com
PLEASE NOTE: This people listed below ONLY reflect the management of Hyper Fusion, LLC.  The ownership team has hired them on to run the company, in no way does being listed on this page declare, or not declare ownership.  This is just the group of people the ownership team has put in place to run and operate Hyper Fusion, LLC.  All public and customer interaction ends with someone on this page, period.
The HFT Management Team
There are many bright people that make the Hyper Fusion platform a reality everyday.  We employ some of the brightest innovators with a focus on hiring as many of our veterans as we can and help pick up the slack where we can.  These handful of community leaders make up the core Hyper Fusion management team.
Andrea - Opertions
Andrea is one of our original co-founders and is in charge of all our Hyper Fusion operations.  From scheduling, to staff management, dispatch, gear management, and more, Andrea is key to Hyper Fusion's continued ongoing success and growth.  She has ensured that all our of our staff remained on point and deliver nothing short of stellar customer service and support.
Since day 1 Andrea has ensured that the design and operation of Hyper Fusion be focused around the modern American family unit and what makes family life more simple and at an affordable rate.  She has always ensure that our community interaction platform and customer interactions remain something that is a central focus at Hyper Fusion.
Will - Engineering
Will is one of our original co-founders and our Chief Engineer at Hyper Fusion and over see's all our networking infrastructure in our buildings and in the field and communities we serve all over Texas.  From designing and building our resource centers, wireless towers, fiber network, utility pole network, Will makes sure everyone is staying connected and online around the clock.
Will also designs and hand produces some of the proprietary hardware the Hyper Fusion deploys to ensure it has the fastest and most robust network.  We build our own gear, designed by Will, and technology no other rural provider has.  He also ensures that all our gear operates within FCC law and follows all local, state, and Federal regulations.  If its got batteries or plugs in, Will can fix it, built it, and tell you what's wrong with it in no time flat.
Chris - Technology
Chris is one of our original co-founders and our Chief Scientist & Research person.  Chris is the designer behind all our awesome software, he design of our IP networks, and our AI Virtual Assistant EMILI.
Chris is also in the process of designing and working with Will to produce the first of 4 of Hyper Fusions, HyperNET low earth orbit satellites.  They are designing a fleet of hardware and software for a new type of internet which fuses and leverages the capabilities of modern fiber optics, low earth orbit satellites, 4G LTE / 5G world wide network partners, subscriber base home & business internet, and our network of 5G wifi hot spots to deliver data, voice, and text on a mobile device no matter where you go on the planet.  We call it, The HyperNET.
Ray - Administration
Ray comes to Hyper Fusion with over 35 years in the global corporate and enterprise level communications management.  Ray has been instrumental in getting all of our Hyper Fusion processes from an entry level company and up to enterprise level standards to carry the amounts of modern traffic a large internet provider carries.  Ray also has been designing all of our enterprise policies, procedures, and enterprise class networking services.
Debra - Accounting
Debra has proven herself indispensable to the team handling all our finance, accounting, and tax issues for Hyper Fusion.  She comes to us with more than 20 years experience as a Accounting Manager for non-profit and for-profit companies and has brought all of our entry level accounting practices up to the standards that all enterprise technology companies operate with to ensure our company's longevity and reliability.
Ed - Security
Ed has been there from the day the Kempner North wireless repeater tower was constructed.  He even helped trench the utility pipe lines in.  He also handles all of Hyper Fusion's physical and network security.  Ed is a highly trained military veteran and takes his position VERY seriously.  If you get a visit from Ed, that means you've been up to something nefarious and he fully investigates all cases.
Assets Manager
Our assets manager handles all of our television distribution licensing, air-time sales to local vendors on our Hyper Vision Cloud TV service, and manages all licensing for our digital on-demand media.  Additionally, our assets manager is our go-between person with our company and the FCC  to handle all of our wireless data frequency registrations, broadcast television frequency licensees, ARIN IP Networks, and our real estate & investment portfolios.