Modern Digital Rural Internet Delivery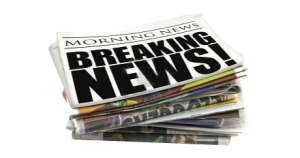 Hyper Fusion was co-founded by Andrea, Chris, and Will on June 1st, 2017 in Burnet, TX.  They recognized that in a world of ever expanding gadgets, software, and apps, today's modern internet has become more diverse, complex, and bandwidth hungry then ever before.  With that in mind, our founders started Hyper Fusion because they recognized that a simple fixed point wireless network simply was not adequate for today's rural internet demands and other methods, both for subscribers and providers seemed simply out of reach in todays market.
Hyper Fusion uses a variety of inter-meshed network delivery technologies to maintain a reliable and stable rural data delivery network.  A strong wide area network was formed by utilizing a combination of fixed point wireless, private fiber, direct fiber, and other proprietary methods along side our HyperNET Mobile LTE data service. Because our network is brand new, the infrastructure will last for many years to come and will vastly out perform any other  service provider in the area.
The  entire company and system was designed with the subscriber in mind.  For too long the existing WISP's in the area have enjoyed grossly over charging for nothing more than 10 - 15 Mbps of service.  Hyper Fusion has come into central Texas now, and we will establish a baseline; if you can't offer a minimum of 25 Mbps, it's time for you to go the way of DSL, cable modem, and dial-up.  These types of providers are the past.  Hyper Fusion is the future.  Except no substitute as Hyper Fusion is the best, and all the other providers in our home market consistently month over month imitate the new things we come out with, or attempt to rather.   Regardless of what it is, Hyper Fusion blazes its own new trail and forges ahead with unique and innovative ideas!   From no contracts, no overage fees, no throttling; just pay your monthly bill and away you go, streaming and more, we are the new Gold Standard in rural internet in Central Texas.  That's our commitment to you.  The price you see on our signs (or website) is the price that will be on your bill!
Regards,
The Team @ Hyper Fusion, LLC
Office Number: (512)-790-2250
Mailing Address:  3400 South Water Street, Burnet, TX 78611
Support Email: support@hyperfusiontech.com
Chris - Technology
Chris is one of our original co-founders and our Chief Research & Scientist at Hyper Fusion.  Chris is the designer behind all our awesome software, our IP networks, our AI Virtual Assistant EMILI, our chat platform, and our streaming platform.
Chris is also in the process of designing and working with Will to produce the first of 4 of Hyper Fusions, HyperNET low earth orbit satellites.  They are designing a fleet of hardware and software for a new type of internet which fuses and leverages the capabilities of modern fiber optics, low earth orbit satellites, 4G LTE / 5G world wide network partners, subscriber base home & business internet, and our network of 5G wifi hot spots to deliver data, voice, and text on a mobile device no matter where you go on the planet.
We call it, The HyperNET.
Will - Engineering
Will is one of our original co-founders and our Chief Engineer at Hyper Fusion and over see's all our networking infrastructure in our buildings and in the field and communities we serve all over Texas.  From designing and building our resource centers, wireless towers, fiber network, utility pole network, Will makes sure everyone is staying connected and online around the clock.
Will also designs and hand produces some of the proprietary hardware the Hyper Fusion deploys to ensure it has the fastest and most robust network.  We build our own gear, designed by Will, and technology no other rural provider has.  He also ensures that all our gear operates within FCC law and follows all local, state, and Federal regulations.  If its got batteries or plugs in, Will can fix it, built it, and tell you what's wrong with it in no time flat.
Andrea - Operations
Andrea is one of our original co-founders and is in charge of all our Hyper Fusion operations.  From scheduling, to staff management, dispatch, gear management, and more, Andrea is key to Hyper Fusion's continued ongoing success and growth.  She has ensured that all our of our staff remained on point and deliver nothing short of stellar subscriber care and support.
Since day 1 Andrea has ensured that the design and operation of Hyper Fusion be focused around the modern rural American family unit and what makes family life more simple and at an affordable rate.  She has always ensured that our community interaction platform and customer interactions remain something that is a central focus at Hyper Fusion and with building our "Hometown Subscriber Care Platform" and her Fuse the Community Initiative which strives to bring QUALITY internet to under-served rural areas and metro areas alike.