Modern Digital Rural Internet Delivery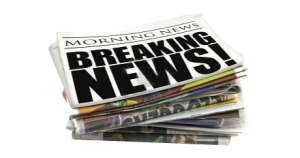 Hyper Fusion has recognized that in a world of ever expanding gadgets, software, and apps, today's modern internet has become more diverse than ever.  With that in mind, when our founders started Hyper Fusion on June 1st,  2017, they recognized, that a simple fixed point wireless network, just wasn't adequate for today's rural internet demands.  We're also aware that some of the newer "5G" big box providers are advertising so heavily and it utilizes the microwave bands and millimeter wave not to mention they are only focusing on the bigger cities just as they always have; it's a technology Hyper Fusion believes hasn't been well tested enough for us as a company to deploy to our customer's homes just yet.  However, we are still able to deliver the same speeds using other methods.  Furthermore, what TV and media are failing to tell our rural Texans, is that this roll out is happening in METRO AREA'S ONLY.  So our rural folks are still left without solid internet options.
Hyper Fusion has used a variety of several inter-meshed network delivery technologies to build its data delivery network.  We utilize a combination of fixed point wireless, private fiber, direct fiber, peering agreements, SD-WAN services, several nationwide 4G LTE providers, and other proprietary methods to form a strong wide area network that's unified and allows our customers to virtually go anywhere in the United States and even the world (pending our 4G LTE partners have service where ever your at ) with out having to constantly connect and disconnect your devices to different providers.  Our network is brand new when we launched so our infrastructure will last for many years to come and vastly out performs any other provider in our service market.
With that in mind, our entire company and system was designed with the customer mind.  From no contacts on anything, no overage fees, no throttling, just pay your monthly bill and away ya go.  That's our commitment to you.
Regards,
The Team @ Hyper Fusion, LLC
Office Number: (512)-790-2250
Support Email: support@hyperfusiontech.com
PLEASE NOTE: This people listed below ONLY reflect the management of Hyper Fusion, LLC.  The ownership team has hired them on to run the company, in no way does being listed on this page declare, or not declare ownership.  This is just the group of people the ownership team has put in place to run and operate Hyper Fusion, LLC.  All public and customer interaction ends with someone on this page, period.
The Management Team
Hyper Fusion's management team runs the day to day operations of the company.  Just like any other telecommunications company, listing our management team is for customers information.  If you have a support or sales question, we ask that you kindly use the proper channels.
---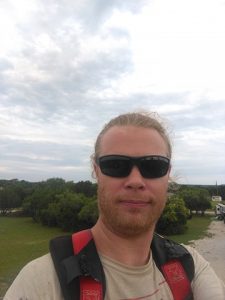 Chairman, Co-Founder, and CEO
Our top scientist and inventor. There isn't much Chris can't figure out.
Vice-Chairman, Co-Founder, and COO
Engineering extraordinaire, tower climber, and fearless.