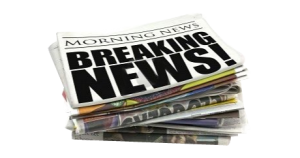 Who We Are:
Hyper Fusion Technologies is based right here in the heart of the hill country.  Our company, founded by local residents, who think it is about time that residents and businesses have the same opportunity to receive high-speed broadband internet that you can find in the "Big City" and a much more affordable price then what's been traditionally available.  We will always remain a local and privately owned business to ensure the highest quality network, customer support, and products.  In a world of ever expanding technology, cyberspace has become too slow.  Hyper Fusion welcomes you to Hyper Space!
Some folks commonly confuse us with a WISP. Although we do offer fixed point wireless services, this is not our primary service.  We primarily service direct fiber to the premise services.  We also do 5g/4g LTE with our HyperNET Mobile service using our special SIM cards available only thru Hyper Fusion so you can access The HyperNET, a new kind of internet. =)
What We Do:
Hyper Fusion provides internet, smart security / automation / and power services, products and more.  We service most areas in and surrounding the counties of Burnet and Lampasas TX.  We are also pleased to announce that we are currently actively alpha testing our Live TV service.  It's cable TV meets NetFlix.  Although we have nothing to do with either.
Our Customers Come First:
We believe here that it is wrong to hike up a customer's rate after being a LOYAL customer for an entire year.  For this reason, after your first 12 months of loyal service, we LOWER your rates by $10, guaranteed, no contracts, no fuss, and no muss.  Always unlimited, no throttling, true broadband home telecommunications services.
Who Makes Hyper Fusion Work?
Hyper Fusion Technologies is careful to only hire the brightest most reliable staff.  No one person makes Hyper Fusion work on its own. It takes a team of highly trained staff to make this engine run smoothly.
Main Number: (512)-790-2252
Mailing Address: P.O. Box 1442, Burnet, TX 78611