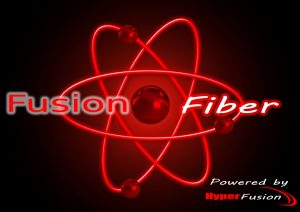 Where is Fusion Fiber Available?
Fusion Fiber is now available in the markets listed below in red, make sure to sign up for details, or click the links below for more information on your market.  And don't be fooled folks, there are several local providers who use the world "fiber" for their wireless products as a bait and switch scheme to rip you off.  Don't be fooled by that.  There are also other local resellers who CLAIM to be providers, but in fact, just call up AT & T or Spectrum, have them install it, and then claim they "have fiber".  These are resellers and you'll get better prices going directly thru AT & T or Spectrum.
Does Hyper Fusion own its own fiber network?
Hyper Fusion is NOT a reseller.  We install our own REAL physical fiber, we get our own permits, and we do this work ourselves.  We do not call in big box data to come install more of their, well, quite clearly, inferior services and then claim it as our own.  We ARE one of the only very few genuine tier 3 providers.  We build our own towers, we run our own fiber, we maintain our own servers within that owned and operated network, and we also participate in worldwide internet routing thru maintaining multiple upstream BGP peers.  Our Company was founded by internet engineers NOT business people as every other one of the local providers are.
We have opted to deploy a very solid and stable passive optical network for delivery of our Fusion Fiber service. This allows us to part out the fiber costs and the equipment for what ever reason is much lower cost, which allows us to deliver very reasonably priced RURAL FIBER TO THE HOME, which NO OTHER PROVIDER has.
Liberty Hill
Marble Falls
Granite Shoals
Horseshoe Bay
Leander
Lakeway
Dark Purple dots are our Network Edge Nano-Pod Datacenter POP's owned and operated by Hyper Fusion exclusively.
Light Purple dots are Co-Location spaces in traditional non-HFT owned datacenters.