Due to large amounts of local Burnet County and Kempner Area businesses requiring a little more stable internet than the residential class, we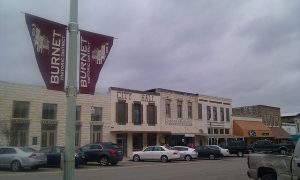 are working on fleshing out an entirely brand new separate network, just for small and medium sized business as well as government offices and schools that some of our businesses are already on and its just as amazing as you'd expect any service to be from Hyper Fusion.
Please note, although the items below do not have their detailed information pages filled out yet, everyone of these services is now live and ready for awesome businesses to take advantage of.  If your a small local business, that wants your website / email hosted right here in town on the fastest most stable network in the Greater Highland Lakes area, trust no other.  Hyper Fusion is the gold standard in small business care.  We let you know what you actually need, not just oversell you because "its the most expensive option on the menu."
Internet & Data Services
Fiber To The Premise Internet
( Passive or Dedicated / Metro Link )
Fusion Private Link
( Use our WAN Network as your multi-location businesse's private LAN network and/or SD-WAN core )
Business 4G LTE World Wide Mobile Services
CCTV System Design & Installation
Domain Services
Domain Name Registration
Domain Name Portfolio Management
DNS Relay
Domain Brokerage
Network Domain Management
IT Services
IP Network Management
Wireless Network Management
FCC Registration Services
Frequency Licensing Sales
IT Infrastructure Services ( Security, CCTV, Physical )
Commercial Canon & HP Print Services
Forensic Data Recovery
Forensic Video & Image Analysis
Web Hosting Services
HyperNET Cloud Server Rental
Game Server Rental
cPanel / WHM Licensing
WHMCS Licencing & Hosting
SSL Certificates