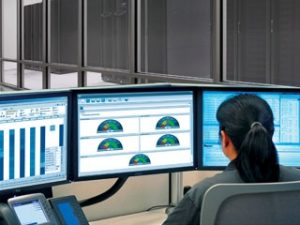 TO FILL OUT OUR ONLINE APPLICATION TO GET STARTED, CLICK HERE
DUE TO THE FACT THAT THE INSTALL POSITIONS DIRECTLY INVOLVE GOING INTO CUSTOMER HOMES AND BEING AROUND CHILDREN FULL BACKGROUND CHECKS WILL BE CONDUCTED AND WE DO RANDOM SURPRISE DRUG & ALCOHOL TESTING EVERY SO OFTEN AT OUR EXPENSE.
All field staff are required to have the following:
A Valid Texas Drivers License
Criminal History clear of any violent crimes, theft, drugs, or alcohol offenses
A clean driving record
2 solid working drills
Full set of speed wrenches
Full set of deep sockets with attachments for drills
Tool Belt as you'll be on roofs
Newer wireless device for testing internet speeds
A mobile phone with reliable service for communicating with the office while in the field.
Customer Premise Specialist
Customer Premise Specialist's primary duties include:
Attaching satellite arms and 10 – 40 foot telescoping masts to customer structures.
Running cable lines from outside structures, in attacks, and inside the customer structure
Setting up ladders at job sites
Making sure all tools and vehicle contents are stored and transported correctly
Assist Senior CPE in radio pointing and signal testing
Clean up job sites after installations
No experience is required, however, understanding how roofs are made, or having prior roofing or home building experience is preferred.  Pay for CPSs ranges from $12.50 / hr to $20.00 / hr depending on how effective you work.  Working the field for a rural internet provider can be at times demanding.  General work hours are 8am to 6PM, but some days may require CPE's to arrive earlier or stay later.  As a general rule of thumb, we will work from sunup to sundown, monday thru friday, Saturdays for extra pay are optional and available.
Customer Premise Engineers
All CPE's will be issued a company field engineer  mobile phone and will be required for all customer and inter-office communication and not to be used for personal purposes as well as a Company dispatch device used for collecting initial payments, getting jobs, and customer data, and other information.  Otherwise, below is a list of required tools and gear as well as vehicle requirements to qualify for a Senior CPE position.
Must own a truck or van capable of safely carrying a 40 foot extension ladder
Vehicle MUST have current minimum insurance coverage required by law.
Must have 2 a-frame mighty giant or comparable ladders
Must have full kit of exterior 12 – 18 inch breech drill bits, masonry, brick, metal, wood, and all purpose
Must have several wire fish kits
Must have a 10,000 mAH or larger mobile battery pack
Must have a newer tablet with dual band wireless card
Must have 2 pairs of reliable Ethernet crimpers
Have a solid working laptop with either Windows 7 or Debian / Ubuntu Installed and dedicated for work
In addition to the above vehicle and tools, skills required at a minimum the skills below will get you higher starting pay:
Be able to terminate outdoor grounded Ethernet connector ends
Have a basic understanding of how to adjust a laptop and mobile phone IP addressed
Be able to professionally and effectively interact with customers in the field
Have a basic understanding of how a short 50 to 100 foot Rohn25g radio tower is constructed
Must have solid gas powered portable generator cable of driving a heavy duty reciprocating saw or a solid battery powered reciprocating saw instead
– Pay is $15-$30 an hour depending on experience
– Must be comfortable climbing ladders and being on up to 2 and 3 story roofs
– Must understand basic of how a residential house is built
– Prior construction or roofing knowledge a plus
Customer Premise Senior Engineers
Senior CPE's MUST have at least 2 years prior experience within the last 5 years,  installing fixed point wireless internet to qualify for Master level CPE on hire.   Senior CPE Pay is between $750 and $2,000 per / week salary depending on experience level.  Below is partial list of required skills for this position:
A full understanding of how to link a fixed point wireless station to an access point
A full understanding of being able to signal test and speed test installed circuits
Be able to troubleshoot non-working circuits
Be able to repair fixed point wireless circuits after storm damage effectively and quickly
Be detailed orientated and self motivated
Be able to speak with customers and able to schedule customers for repairs and troubleshooting appointments