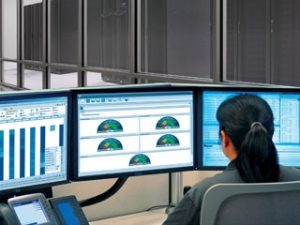 IN ORDER TO QUALIFY FOR ANY POSITION WITH HYPER FUSION YOU MOST HOLD A VALID DRIVERS LICENSE AND HAVE A DECENT DRIVING RECORD.
How do you get a job at Hyper Fusion?
All staff of Hyper Fusion receive free home internet, TV, and Mobile phone service to all staff.  Additionally, starting in 2019 we will be starting our profit sharing program and staff enrichment programs.  Hyper Fusion, LLC aims to be the biggest and best employer in Burnet County! If you want to contact HFT for an audition, you MUST add google hangouts on your phone and message hyperfusiontech@gmail.com to schedule an audition AND email your resume to jobs@hyperfusiontech.com  with the position your interested in in the subject line.  Any applicants that can not read the entire instructions and follow thru is not qualified to work for us.  We use this as a simple test to make sure all staff read and following instructions to a tee.  Nothing less as well as nothing more.
Field Positions
Have your own tools?  Know how to terminate Ethernet lines ( put the ends on )?  Have your own truck?  We pay vehicle bumpers and gas allowance per job for Senior CPE's with their own truck, ladders, and tools.  The installers we're looking for are very special people, as such, we have an audition process of sorts.  Basically, we send you out on a few installs, have you do a few things ( paid of course ) and see if your going to be a good fit.  If we decide to hire you on, you'll have an on the job site 4 week training program to ensure Hyper Fusions high standard of quality.
Junior CPEs (Customer Premise Engineers)
– Pay is $12-$18 an hour depending on experience
– Must be comfortable climbing ladders and being on up to 2 story roofs
– Must understand basic of how a residential house is built
– Prior construction or roofing knowledge a plus
– Prior experience installing internet is NOT required
– Will work and travel in and out of Burnet, Lampasas, Coryell and its surrounding counties
Senior CPEs (Customer Premise Engineers)
– Pay is $16-$25 an hour depending on experience
– Must be comfortable climbing ladders and being on up to 2 story roofs
– Must understand basic of how a residential house is built
– Prior construction or roofing knowledge a plus
– Basic knowledge of how to configure consumer wireless routers
– Must be able to terminate Ethernet cable and punch down keystones
– Must be comfortable talking to customers
– Will work and travel in and out of Burnet, Lampasas, Coryell and its surrounding counties
Office Positions
Junior N.O.C. Administrator
– Pay is based on experienced
– Must know IPv4 / IPv6 Networking
– Must have basic understand of OSPF and BGP
– Must have basic understanding of SD-WAN
– Must understand Linux and Linux bash scripting
– Must understand routing and networking basics
– Must have experience working for an internet service provider or related company
– Must pass security background check in addition to a criminal background check
– Company Laptop provided for remote on call administration
Mobile App Developer
– Pay is based on experience
– Must understand both Android and iOS App development
– Must be comfortable working with Python, php, and MySQL
– Willing to focus efforts on 1 single application
– Must understand html / css basics