9 Jan
by Hyper Fusion
Looking Back on 2020
Well folks, it's been a crazy, wacky year this year, that's for sure.  The Coronovirus has seemed to touch all corners of the globe and everyone's lives.  Here at Hyper Fusion, we've been fortunate that we didn't get shut down.  In fact, the government issued a decree for all internet providers to maintain and pick up operations.  Which of course, as I'm sure all our live subscribers know, we did just that.
At the close of 2020, we are stronger than ever. Hyper Fusion was founded and built in Burnet, TX by members of the community FOR the community. We will ALWAYS work to bring fantastic, reliable, and reasonably priced internet to everyone who needs it.
The Year Ahead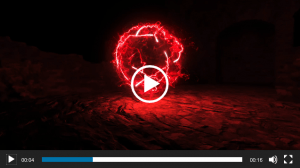 So what does Hyper Fusion have planned for 2021? Well, as we announced on Sep 19th of last year ( CLICK HERE FOR MORE INFO ) We have been heavily developing out our Hyper Vision Cloud TV service and it's been going great. We expect a full public Beta launch this fall, and over the summer a private Beta launch for Hyper Fusion subscribers only.  On launch day, we will have full On-Demand services for streaming movies, past TV series and episodes, music, audio books, and even 3D VR content.  We are working hard to finish securing as many distribution & exhibition licensees as we can. Keep an eye out for updates!
Hyper Vision will have all the local channels, the Ted Turner Network Channels, Viacom Channels, and USA Network channels for our live channel line up, as well as, Hyper Fusion's own local channel. Live streaming will also allow us to control our own commercial air time! Soon Hyper Fusion will be looking for local businesses for TV commercial advertisements to promote our local businesses.
Full Network Audit
As we move forward through the rest of the winter, Hyper Fusion will be taking a heavy focus on the tower network and upgrade tower to tower links by completing projects such as: Equrina Fields, Blackbuck Ridge, Burnet East, as well as adding Pecan Valley, and Lampasas North. Hyper Fusion will also be activating more of the dark fiber we hold, fiber connecting Kempner River Place, Chica Ranch, Burnet, Council Creek, and Kingsland, as well as building several new repeater sites and expanding our network.
New installs are still being conducted, however appointments are approximately 4 to 8 weeks out.  Hyper Fusion has taken a strong effort to care for our existing subscribers to ensure they're good to go for another 3 years.  Our primary objective is to give every subscriber, whether new or old, the fastest internet in Texas.
The New Gold Standard In Rural Internet
Before Hyper Fusion was ever around, the only internet in the Highland Lakes and Lampassas were a couple of ISPs who couldn't make the speeds or reliability needed in our rural community. Hyper Fusion started in June 2017 with one mission, Better and faster internet. Whether it is through Hyper Fusion or someone else, our community deserves reliable internet.
As we approach our fourth year in business, there are more than 4 new 4G LTE resellers across Burnet, Lampasas, Llano, and Williamson Counties, 2 new fixed point wireless providers, and even a bigger big box brand who moved into the area at the end of 2020. So, our mission and our goal was successful.
As Hyper Fusion remains committed to continuously upgrading the network, we will stand alone as being the only rural provider in the Greater Highland Lakes area with a truly multi-honed network. A network that also has inter-connect services directly with content providers, giving a more seamless and stable internet connection for our end users. Hyper Fusion is the new Gold Standard in rural internet, and plan to remain so for many years to come!
From the HFT family to yours, we appreciate your patronage and look forward to what 2021 will bring us!
Thank you,
HFT Staff