What is the HyperNET?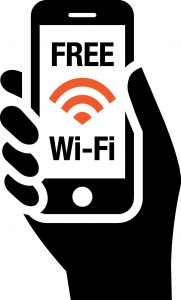 The HyperNET is Hyper Fusion's open public Wi-Fi system available in select locations.
5g Network | 4G LTE Network | WiFi HotSpots
The HyperNET, although what makes it tick is closely guarded, is a mix of 5g, 4g lte, Mesh WiFi, smart phone / tablet app, all working together to give your device a smooth seamless transition from your home internet to out and about in the great wide open spaces of our great nation.
You can freely use the HyperNET to your allowed a 10/Mbps download speed and 1/Mbps upload.  If you want to get your device to go as fast as 50/Mbps download speeds, be sure to purchase one of our premium vouchers.
If you are a loyal Hyper Fusion internet customer, you receive FREE access to our HyperNET public Wi-Fi system and with a capable device will let you get 100/Mbps download speeds, included with your home internet service!
Daily Access: $3.00/Daily
Weekly Access: $10/Weekly
Monthly Access: $25/Monthly
Where does the HyperNET have coverage?  Currently, the HyperNET has coverage in downtown Burnet, TX and our Kempner North tower site location.  Over the summer we will be placing a lot more public access points all over Burnet, TX to make it a truly Wi-Fi connected and 5G friendly city.  We will also be putting up access points up out at Inks Lake State Park and Stillhouse Hallow Lake so you can stay connected even while out at the lake enjoying all the gorgeous views this area has to offer!
If you need help with accessing the HyperNET Public Wi-Fi system, please call or text 512-790-2252 or email support@hyperfusiontech.com and we will get someone to help you as soon as possible!