22 May
by Hyper Fusion
Getting In Touch With Hyper Fusion Staff
Hey everyone, summer is almost here!  Thankfully most of the heavy storms that where impacting our network is finally over so things should become a lot more stable.  As our network has been in place now for almost 2 years, yes, that's right, Hyper Fusion's 2nd birthday is coming up soon!  With that in mind, we decided it's time to go back and comb thru everything that helped us get started.  There have been a few recent complains regarding not being able to get a hold of anyone at Hyper Fusion.  I've committed to making myself available at the call center for all customers, Monday thru Friday from 10am to 3PM, myself.  Outside of those hours, we may have phone staff available.  However, the best way to contact us, is to make a response on your open support ticket or create a new one.  I will ensure that every ticket gets replied to the same day from now on.  I know that many of you are having some issues, and it's my aim to address EVERY one of them.
The South Network
For those of you who don't know, our South Network is powered by our primary distribution repeater.  When that repeater or the south network gateway are impacted, the rest of the downlink repeaters as well are effected, which are Eagles Nest and Kingsland North on the west leg, 7 Creeks, Burnet East, and 29 East, are on the east leg, and Naruna, Equrina Fields, Lampasas South, Lampasas West, Lampasas East, and Lampasas west are on the north leg.  We've recently discovered a tree that since we installed the primary wireless link between our south network gateway and Burnet Main has drastically grown much more then we expected.  We believe this to be the root cause of a lot of our south network issues and the tree people are coming to give that bad boy a hair cut tomorrow and this should resolve all our south network issues.  It took a long time to find because we were working backwards and even I didn't realize how many customers we had on the south network now.  It's amazing how many customers we truly did pack on in these 2 short years.
The North Network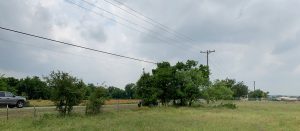 Our North network currently is powered by our primary distribution repeater which is Kempner North.  The east leg consists of Kempner South and Chica Ranch, the west leg consists of 580 Midway, the south leg consists of Our Friends 1 and Arrowhead Ranch.  Our north network has remained far more stable then our south network for obvious reasons.  However, our north network officially has almost twice the customers as the south network and as such our current primary distribution tower is fed by a primary wireless uplink of around 700 Mbps top access and we're nearing close to exhausting that bandwidth.  In an effort to stay ahead of the game, as I'm sure some of you have probably noticed, our crews are working hard to take down the wireless link that powers our primary distribution tower and get it fiber connected with 3 pairs of 10 Gbps capable fibers.  We hope to throw the new fiber live on Monday.  Unlike the other guys, we string and run our own PRIVATE fiber on utility poles right along side the other big boy providers.  We don't just slap our sticker over someone elses fiber install job and call it ours.  The next fiber run up for the north network will be fiber connecting the Chica Ranch tower.  So, fiber is actively being built by us out that way!
HyperNET V2 Launch Almost Here
We are also actively working in linking both networks into 1 so that all customers data can traverse anywhere across our network to hit the fiber gateway closest to them, and the least use to always ensure both connectivity, stability, and always delivering the speeds we promise to deliver.  Another big change that will come when we merge the networks, is the deployment and complete conversion to a pure digital IPv6 system.  Since we prepared smartly, all you'll have to do is make sure your IPv6 on your router is enabled and set to Automatic, then reboot your router.  The south network is already "HyperNET v2 ready" so, if your on the north network to speed along the process, please email a photo of the bottom of your router clearly displaying your routers MAC address to noc@hyperfusiontech.com  to make sure your router is activated in the new v2 system.
What else does the HyperNET v2 Launch bring?  We have been diligently testing our HyperNET Mobile 4G LTE SIM cards, and the HyperNET v2 launch, will allow a subscribed device to float from your home internet ( either fixed point wireless or fiber ) onto our nationwide 4G LTE partner and never lose connection.  Additionally, when ever you come near one of our privately owned 5G mobile cells, your connection will stop consuming your 4G LTE data ( which is extra and charged and works just like a traditional mobile 4G provider, this is meant to take the place of your big box wireless provider as well ).   We already have some customers as well as staff using this SIM cards, and with the addition of a 2nd Nationwide provider, the HyperNET will be stronger and have access to more towers than any other big box provider even.  The next evolution in data is coming over this summer
Regards,
Chris
PS If you want to check out our real time network status please click the following URL: