24 Nov
by Hyper Fusion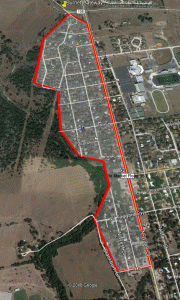 That's right folks, we have now finally completed our Burnet Fiber Gateway & DMARC.  We have access to more then a dozen 10 Gig / 100 Gig Fiber lines, so WAY MORE than the entire city will ever use.  We are hoping to fiber connect every building in town just as fast as we can.  To get started, we are launching our Fiber To The Home & Business in the area listed below first.  The first 10 residential or business customers to sign up will be installed before Christmas!!  However, to get one of these coveted spots, you must select a 2 year agreement and remit all your construction surcharges to get installed.
Remember folks, this is hardline fiber directly connected to our upstream fiber provider who maintains almost an exclusively Texas wide network across all major cities.  All fiber plans come with a 99.9% uptime SLA guarantee.
CLICK HERE to sign up and get all the details.
DON'T GET FOOLED by other providers claiming to have fiber when they don't, they are just reselling AT & T.  Unless your provider has a Right of Way Permit issued by the city ( which are public records by the way ), it's NOT their fiber.  If your provider recently dug their own fiber, they will have photos like the phones listed below.  We are the ONLY provider in the hill country to deliver our OWN Fiber to the Home & Business.  We don't just slap our sticker over AT & T's and call it our own.  We pull our permits, provide the necessary proof of technical knowledge, and obtain our permits to operate in the right of ways and are in tight communication with all the other utility companies that also reside in those right of ways.  Something the other guys, CLEARLY don't do.  We've also posted pictures of one of our fiber to the home installations, as you can see, we're digging our own privately owned fiber here people.  This is born in the Greater Highland Lakes area, and made just for the citizens of the Greater Highland Lakes Area.
Next up for Fusion Fiber is installation of our Briggs Fiber DMARC and Wireless Repeater Site.  Then who knows where we will go!