Kempner Fusion Fiber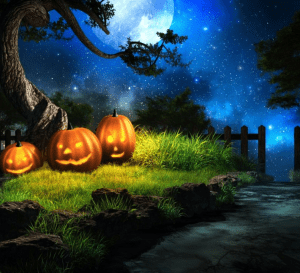 As we gear up for fall, we have been working hard on the Kempner Fiber project. The sign up for fiber to the home service is now open! Just visit https://www.hyperfusiontech.com/signup  to get started.
We also have our Briggs repeater, Equirina Big Tower, and 7 Creeks projects that we will be completing soon, along with completing the deployment of the HyperNet. Hyper Fusion is tying all the towers together with multiple fiber backbones so that our downtime decreases and customers "up time" increases exponentially.
Radio Buy Back Special
There are a couple WISP providers in the area that sell you your radio.  If you have one that is compatible with our system we will buy your radio from you and it will come off of the setup fee. Please email or call our sales engineer to see if your pre existing connection qualifies for the rebate.
While we love healthy competition here at Hyper Fusion, we do encourage all of our customers past, present, and future to please read the fine print and the terms of service of ANY provider that they are considering.
New Cassie Repeater Site Activated!
We have now activated our Cassie repeater site folks!  We have super strong service to the site and all of our plans on our internet page are available.  We know the wait has been along time, but we aim to be the strongest rural provider in the Highland Lakes area.  We are forging a new path of solid service!  We have several live subscribers already in the area and everyone capable of 100 Mbps plus download and upload speeds.  We are the FASTEST internet now in Cassie!
What is the Hyper Fusion difference?
Hyper Fusion's mission has always been to provide affordable, broadband speeds without the hidden fees. 1 bill, 1 rate, no extra fees.  Don't be fooled, in the summer of 2017, it was HYPER  FUSION who brought actual broadband speed internet to Lampasas and Burnet counties FIRST. Before Hyper Fusion, our rural communities were ignored. Four years in now, our mission is well under way, and we will continue to shake things up. Hyper Fusion is here for the community.  We boast the ONLY multi-honed multiple upstream peer network in the greater Highland Lakes area, the only provider who owns their own IP's, and as of just last week, the ONLY one to truly have an FCC registered frequency licensee and owned spectrum.  We know this because in order to get one, the coordinator notifys all other registrants in the area, and there are none.  Notta one.
Hyper Vision Cloud TV Update
Nearly 50 alpha testers now are happily streaming TV and movies!! THE FULL BETA RELEASE IS COMING SOON!!!! STAY TUNED!!!!  The Android app is complete, tested, and solid. The Playstation and Xbox apps still have some bugs, but the Nintendo Switch app is the most stable of all our players. We are going to be picking up the pace here over to get all the final pieces coded for the channel selection interface and the iOS app.
The video logo rider that precedes our live TV service content is ready and our public beta release of our streaming service is coming out for Christmas time this year folks!