Weekly Wrap Up
The Hyper Fusion weekly wrap-up for the week of April 3-7, 2023 is here! It has been a doozy with storms, however Hyper Fusion is still strong. Our network is running at 96%. This means that everyone should be experiencing their package speeds.
Our network experienced an upstream provider outage this week. Thank you for your patience during the outage. We understand how it can be frustrating, and that is why we will soon be introducing our partnership with a National 4g lte/5g carrier to provide a back up connection for our customers. Stay tuned for more details coming soon!!!
We are now bringing Fusion Fiber to your home in select areas!! You can find out more information by visiting our Fusion Fiber page at the link below:
https://www.hyperfusiontech.com/fiber/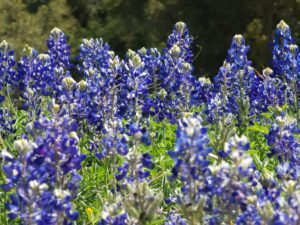 Hyper Fusion Wrap-up event of the week:
40th Annual Blue Bonnet Festival
Every week the staff chooses a Hyper Fusion wrap-up event. This week's event is the 40th Annual Blue Bonnet Festival!! A great way to wrap up a stressful week is to visit Burnet's historic square this weekend and enjoy all the festivities such as; searching for the perfect souvenir with vendors from all over Texas,  or watch the parade on Saturday. There is something for everyone with the carnival in town from Thursday evening through Sunday afternoon. There will also be live music with this year's headliner Casey Donahew!
For more information visit:
https://bluebonnetfestival.org/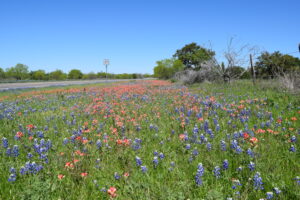 Spring has Sprung safety tips
While the hill country is known for its spring flowers, with hundreds of people driving the countryside hopeful for the perfect picture, please keep a few safety tips in mind.
1. Watch for traffic. Pull safely off the road on a straightaway if you can. Put your flashers on, and if you have pets or small children, please have them exit the vehicle on the passenger side into the ditch.
2. Watch for snakes. The warmer weather has brought snakes out of their brumation period. They will be hunting for food and are easily hidden by brush, grass, and flowers. If you are bitten by a snake, stay calm and contact emergency services immediately. Staying calm helps slow the rate of circulation of the venom throughout the body.
3. Make sure to hydrate! With rising temperatures, the chances of dehydration rise too. Make sure you are drinking plenty of water and taking time to cool off when doing outside for long periods, whether for fun or work.
4. Make sure your pets stay hydrated too! Having access to shade and plenty of water will make sure your furry family members have a wonderful springtime too!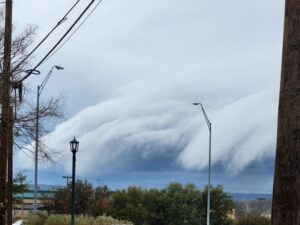 Upcoming Weather Wrap-Up
This weekend: The highland lakes area will start to warm up again with the highs in the lower 70s on Saturday and Sunday and a small chance of rain.
Next week: The highland lakes will stay in the mid 70s with a chance of showers dispersed throughout the week.
HFT Field Schedule
We will be working on repairs and tower work in between the rain and strong winds. We will be contacting those who have appointments via text and ticket. If you receive a message,  please confirm your appointment via text or respond via email.
If your service is impacted please email us at support@hyperfusiontech.com or ding us in rocket chat and we will get you fixed up as soon as possible.
That is all for the Hyper Fusion weekly wrap-up! We hope y'all have a great weekend and stay safe!!
Best regards,
The Team @hyperfusion