Fusion Fiber isHERE!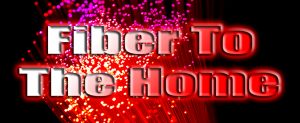 We are pleased to announce the arrival of Fusion Fiber services for the City of Burnet!  We have our fiber DMARC location completely built as of November 23, 2019!  We couldn't be happier with the City of Burnet for working with us to bring this awesome service to Burnet!  This fiber service is EVERY bit is good and fast as Google Fiber that I'm sure everyone has heard about their deployment in Austin.
There is NO COST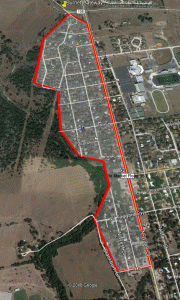 to register, and registering does not lock you into a contract of any kind.  We will be launching our Fusion Fiber product on a Month to Month basis ( although this will be more expensive to start up and rates are a bit higher ) one, two, and three year agreements will be available and give you discounts on your rates.  Our rates are listed below in the price table.  Once you've read thru the information below.
We are now taking new signups for the are pictured to the left.  We will be starting new fiber to the home installs and putting the first 10 circuits in before Christmas, and the rest afterwords.  The first 10 before Christmas Fiber installs will require a 2 year agreement to get the install date!
How do I sign up and let Hyper Fusion know I want Fusion Fiber?
Simply CLICK HERE to fill out the signup form.  It locks you into nothing, doesn't cost a penny to fill out the form and you can click and check out the results once you've filled it out to see how many sign ups your zone has.  Once a zone hits 25 subscriber requests, we will begin building out the POP to your zone to begin installations.
Our residential fiber will release with a month to month,  1,2, or 3 year agreement option.
SIGN UP FOR PRICING!
Speeds up to 10 Gbps are available, pricing varies.
Upfront costs to start service include a $97 activation fee for new customers ( free for existing fixed point wireless customers ) plus some accounts may carry a construction cost depending.  These costs are determined during your survey and clearly listed on your subscription agreement locking in your prices for construction ( month to month rates are still subject to increases as per our terms of service )
Fusion Fiber Subscriber Agreement ( Google Doc ) ( Click to view ) ( Coming Soon! )
Rental Authorization for Fusion Fiber ( Google Doc ) ( Click to view ) ( Coming Soon! )
DEPLOYMENT MAP
The star is where our fiber DMARC gateway is.  Each area listed below will have a node placed in the middle of the zone for customer circuits.
The blue line is where our fiber line runs thru town.  Area 1 will be the first area to deploy.
The numbers do not indicated order of deployment, they are only used for zone designation.