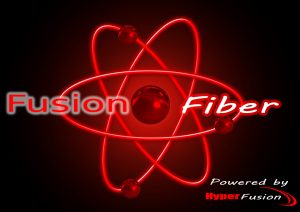 Fusion Fiber is Here!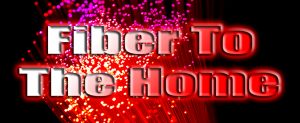 We are sad to announce that we will NOT be able to launch Fusion Fiber services in Lampasas in 2020.  The City of Lampasas has instead decided to take the information they have learned from our multiple meetings with them, as well as with the Mayor of Lampasas and use that to deploy their own internet service and there by charge residents on their utility bill.  If you read the website they advertised as a "survey to find out if people wanted internet" as actually just a cleverly hidden way to get the information they needed to be able to figure out how to deploy it.  The current Mayor and City Manager's actions both continue to be indicative of some extremely foul business practices.
Hyper Fusion is not throwing in the towel though.  We are using every legal means available to us to force the city into giving up access to the utility pole system there.  This is a public system, owned by a public entity.  It is NOT for the Mayor or City manager to use their biased mindset to deny all other providers, including Hyper Fusion and then try and extort their own citizens thru overly high bills, and EVEN GETTING CHARGED FOR INTERNET IF YOU DON'T HAVE IT!  If the City is controlling it folks, that means your tax dollars went to pay for it and now they want to charge you even if you don't sign up.  All kinds of foul out of these 2.
However, all locations outside the city limits of Lampasas still qualify for Fusion Fiber, so that's still a partial win.  Kempner, River Place, Chica Ranch, Pecan Valley, areas surrounding Our Friends 1 or 2 are all still qualified to get Fusion Fiber.  so if you live in one of these neighborhoods you'll want to consider getting on the waiting list.  It's filling up fast.  Check the charge below, we will be deploying to the neighborhood with the most signups on the waiting list first, that's why we're going to Chica Ranch first, even though it was never on the list.  They are all screaming for it, so they are getting it first.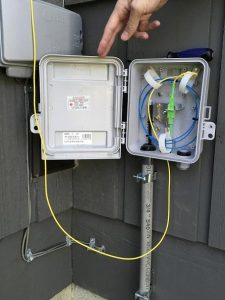 In order to make this happen folks EVERYONE needs to share the URL to this page all over Facebook Kempner groups, talk to everyone you know, spread the word.  Hyper Fusion is not interested in wasting time bringing Lampasas fiber to the premise, we are ready to start deploying right away!  Everyone who reads this page, please call the City of Lampasas and let them know Hyper Fusion Fiber is in town and ready to go.  Just check out the maps below to find out what zone your in.
How do I get on the registration list and let Hyper Fusion know I want Fusion Fiber?
Simply CLICK HERE to fill out the signup form.  It locks you into nothing, doesn't cost a penny to fill out the form and you can click and check out the results once you've filled it out to see how many sign ups your zone has.  Once a zone hits 25 subscriber requests, we will begin building out the POP to your zone to begin installations.
Our residential fiber will release with a month to month,  1,2, or 3 year agreement option.
Fiber 100 - 100 / Mbps down by 25 / Mbps up: CALL FOR PRICING
Fiber 200 - 200 / Mbps down by 50 / Mbps up: CALL FOR PRICING
Fiber 300 - 300 / Mbps down by 75 / Mbps Up: CALL FOR PRICING
Fiber 400 - 400 / Mbps down by 100 Mbps Up: CALL FOR PRICING
Fusion Fiber Subscriber Agreement ( Google Doc ) ( Click to view )
Rental Authorization for Fusion Fiber ( Google Doc ) ( Click to view )
Current Subscriber Count by Zone:
Zone L1: 4    Zone L5: 2
Zone L2: 11    Zone L6: 1
Zone L3: 0    Zone L7: 8
Zone L4: 11