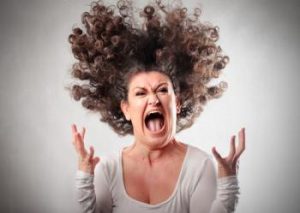 That's right everyone, due to the latest outage in Lampasas and the consistent failures to find a viable solution, Hyper Fusion Technologies has pulled the trigger on one of our several back up plans since we are unable to get on the city water tower as promised as of yet.  We've certainly been calling them but as of yet, have not received an answer from them implicitly.  So, in response, we have located some dark fiber just 10 miles east of Lampasas that we will be tapping into and installing a 100 foot self standing steel tower and a few others around the outskirts of Lampasas.  We will be starting the first stages of construction on Friday 9/15/2017.  If you happen to be out on that day, you may just see one of our 2 company vehicles driving around town. We're now starting surveys for our pre-registered customers and the pre-registeration list is filling up FAST!
As a result of us launching a new area, our phone systems and customer support staff are running at maximum capacity and we have a few customers here and there that are getting sent to our voicemail system.  We do apologize for this and are currently in the process of training new customer support agents and field engineers to help better serve our customers and get them installed at a faster rate.  Please do bear with us, as a result of the popularity in that area we are trying to kick it into high gear.  Our owners, as local Burnet County residents which to apologize on behalf or our industry competitors failure to provide a sound solution to our problems and 1 year ago, picked up their boots, threw together some money, and decided to do something about it.   And remember, everyone in Lampasas, please come visit Happy Scoops Icecream on the old historic Burnet Square and tell them Hyper Fusion sent you there to try out the internet and getting a cone!  They have amazing ice cream!  We invite as many people as possible to go visit them and all use the internet at once and run your speed tests!  =)
Read more about this story on facebook and make sure you like our page!
https://www.facebook.com/groups/409270662609645/permalink/691139237756118/