30 Jul
by Hyper Fusion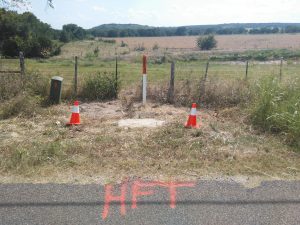 Hey everyone, just a periodic update to let everyone know what's been going on with our network.  As promised, and its been a long time coming, we've finally started the upgrade process from the horrible Co-Ax to the "big boy" fiber.  This is work OUR people are doing, digging, sweating over.  Yes, even our female owner and Will were both out there diggin' in the trenches, literally.   We don't cheat like the other local provider and call up AT & T and have them install it and then slap our sticker on it and call it ours, oh no you bet your bottom dollar we don't do that.  This is our own, genuine Fusion Fiber ladies and gentleman, just like our North fiber gateway.
We have also completed 2 of the 4 linkage climbs required to link the North and South networks into one seamless network.  This will not only allow each repeater to choose its fastest path out to the internet using either one of the two fiber up-links that we have but it will also allow us to deploy a pure IPv6 network giving millions of public static IP address to all our customers 100% free and thus completing our truly pure digital multi-honed delivery network.  This will MASSIVELY cut down on downtime due to repeater issues.
Climb 1 ( Naruna to Lampasas South ) – Completed
Climb 2 ( Lampasas South to Naruna and Lampasas North ) – Completed
Climb 3 ( Lampasas East to Naruna and Kempner North ) – Scheduled for 8/5
Climb 4 ( Kempner North to Lampasas East ) – Scheduled for 8/6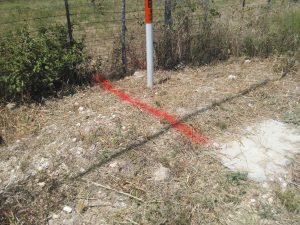 Burnet Fiber Gateway & DMARC is scheduled to go live 8/16 pending our up-link providers splicer availability.  This date may get pushed back or forward depending.  If you are still experiencing the issue where speed test sites report slow and all streaming sites work except for Hulu, this should correct your issue completely.  Also, anyone on the north side of Burnet, can become eligible for our Fusion Fiber to the home service.
Thanks For Everyone's Patience!
We've also updated our real time status page, so please be sure to read that over carefully as well.
https://www.hyperfusiontech.com/status/
The Team @ Hyper Fusion