17 Sep
by Hyper Fusion
HyperNET 4G Mobile Services
Did you know that Hyper Fusion offers more than just home and business fixed internet services?  Well, we do, most folks just don't realize we also offer not, just nationwide 4G LTE mobile service, but it also works internationally.  Our HyperNET Mobile SIM cards will also go in 4G wifi modems as well for a great backup internet option.  All of our staff use a Dual SIM ASUS Zenfone 5q with one of our HyperNET SIM's and an AT & T SIM as a back up, since there are some valleys some are in, and some that are not.  But with this combination, our staff members ALWAYS have data and voice, and SMS just about where ever they are at in Burnet and Lampasas counties.  We've also heard that Sprint works pretty good as a 2nd SIM as well.
NEW PROMOTION: EXISTING HYPER FUSION CUSTOMERS WHO PURCHASE A DUAL SIM HYPERNET DEVICE FROM US WILL RECEIVE AN ENTIRE MONTHS FREE INTERNET OR $80 CREDIT ON THEIR BILL, WHICH EVER IS LESS! (OFFER ONLY APPLIES TO DUAL SIM PHONES)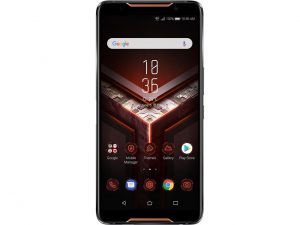 CLICK HERE to view prices and sign up.  Existing fixed point wireless customers quality for only a $5 SIM card activation if you bring your own unlocked (and in most cases most phones will work with our SIM cards, except Verizon phones just won't work), otherwise, we do have Dual SIM phones, that come pre-activated with HyperNET service and the activation included at no extra charge if you buy a device from us.  The Dual SIM devices are great, because it allows you (except for verizon  customers at this time, though we're working with Verizon to strike a deal to allow our SIM cards.  IN ADDITION connect to their towers as well, giving us the power to hit 2 competing carriers resulting in MUCH more stable service)  to keep your existing mobile phone service without re-configuring, to try out our HyperNET service side by side in a device that holds 2 SIM cards, basically works like 2 lines. So you don't have to cancel your current mobile service with a Dual SIM phone.
We are currently working on getting 2 of the partner 4G network carriers that we work with to place their access points on all our tower systems to guarantee ridiculous 100 Mbps + speeds all across our home service zone.  There are lots of areas, just outside the larger cities, but not more than 10 miles out, where speeds hit this no problem because no one uses this network really yet.  Most average speed test getting 60 Mbps.
Local Small Business Advertising On Our Sign Up Page
This is a new program we started.  We decided now that our website gets more traffic than either Rise Broadband or Grande Communications, we've decided to help out our local small business owners by setting up some banner ads for select local small businesses that we want to help promote.  If your interested in getting some advertisements on our sign up page, where we get THOUSANDS of visits every day and you'll get strategically targeted advertising from visitors who (95% of which) only live in the area.  Simply email sales@hyperfusiontech.com  to get more information from one of our sales staff today!
Hyper Fusion Public Forums
We have started a public message board forum, free for all to join, and will be posting more and more internet tips and tricks, wifi administration tutorials, how to get your fixed point wireless circuit optimized, and much, much, more.  We also have hidden dedicate customer message boards that our customers can get access to for information and help just for active customers.  You can visit our forums @ https://forums.hyperfusiontech.com   You must open a new portal support ticket if you'd like access to the dedicated customer message boards.