The HyperNET is born!
IT'S OUR 100TH POST!!
Hyper Fusion takes another leap forward with our official ARIN Tier 3 provider classifications.  No more reseller status like ALL the other WISP's that service rural Burnet and Lampasas counties.  Not a single one of them is an actual internet provider, so don't be fooled.  You can't achieve this status unless you have 2 peering connections with 2 different upstream providers and qualify for an Autonomous System Number for ARIN ( American Registry for Internet Numbers ).  Hyper Fusion has now passed all qualifications and acquired the required licenses to be able to be classified as a Tier 3 provider.  All others are nothing more than simple internet resellers.   Don't believe us, check your connections true ISP using the link below.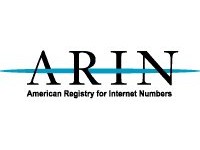 https://www.whoismyisp.org/
Because Hyper Fusion is a genuine ISP and NOT a simple reseller, we have direct IPv4 and IPv6 IP allocations from the government agency that controls IP networks for our area.  The ONLY way you are allowed to use ANY IP, is if you are getting service from another provider, ergo,  reseller.  As Hyper Fusion has a direct allocation, we DIRECTLY own these IP networks.  We do not lease them from "another provider" as some local rural providers have claimed.  This is simply not true.
We freely offer up our registration for our customers to review for themselves.
https://whois.arin.net/rest/org/HFL-81/pft?s=hfl-81
We continue to be the gold standard in rural internet service in Burnet and Lampasas Counties primarily and expanding ever faster into Williamson, Llano, & San Saba Counties, along with Marble Falls, a heavier focus on Kingsland is coming soon, including fiber to the home in Kingsland.  We also are looking at several locations for both a wireless repeater site and a fiber DMARC site so we can start offering fiber to the home in Horseshoe Bay and Granite Shoals.
New Network Features
With these upgrades Hyper Fusion will be completing our upgrades to put HyperNET ready routers at every repeater site along with bigger equipment boxes to convert most sites over to complete DC power with our new stable combination solar, wind, and fuel powered generators and several large batteries to remove our sites completely from line power making them 100% green on power production and consumption.
We are also doing away with our two internet connections on the south and north networks in favor of much more stable and professional grade network Peering Agreements that we've established with other network providers.  At the official launch of the HyperNET, we will have two peering points, Burnet and Lometa.  Each site will have two physical different upstream provider's fibers plugged in with peering agreements established, which each upstream provider being capable of providing us up to twelve 10 gig / 100 gig fibers and Hyper Fusion will be able to provide enough bandwidth to supply every city in the counties we serve with direct fiber to the home and business.  We are the ONLY rural provider to have this capability and stability!
New Repeater Sites
Due to demand we have completed our initial build of the Adamsville South repeater location which lies about 15 miles north of Lampasas.  Due to security reasons and protection of the site, we will not be revealing its exact location.  This makes our 20th site we have completed in our 3rd year of operation.  We have now surpassed all other fixed point wireless providers in the Central Texas market and we're the ONLY one that has a valid AS # with ARIN and a valid ARIN designation.
We will be working hard over the next two weeks to complete our Equrina Fields big tower, 183 Midway, and Briggs repeater sites in the month of May.  The month of May is almost booked solid. We have less then 10 appointments left for the month of May so be sure to sign up today.  Near the end of May we will be putting a heavy focus on the Lampasas area.
New Competitor Offer
Do you have an existing fixed point wireless internet service AND own your equipment?  Hyper Fusion will purchase your receiver station from you ( the thing they installed on your roof that brings you internet ) for $300 which completely covers your activation fee.  This purchase price is FAR more then the retail cost of your receiver station.  We can offer this because we are 100% confident in our repeater site network.  In most cases, we can reset your receiver back to factory defaults, re-point the receiver to our tower network, and with in about 30 minutes you are up and running with more speed, and a worry free circuit.  Should anything happen from the receiver station all the way inside to your wall plate, we will come out and replace it at no charge.