In response to the COVID-19 shelter at home orders, we have come out with our new SOHO plan (Small Office Home Office).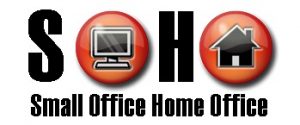 This plan is great for VOIP, video conferencing, as well as moving heavy files. If you are an existing customer please open a new support ticket through the portal to request an upgrade. It's fast and easy to work from home with Hyper Fusion. Please note that new installs are extremely backed up right now,  therefore installation may not take place for several weeks. Please check our sign up page for updates on the timing of new installs.
Internet for Work and School
The SOHO plan increases capacity to both download and upload heavy files from multiple devices at the same time. That is why this plan is great for distance learning for your children so they can complete this years schoolwork, and working from home at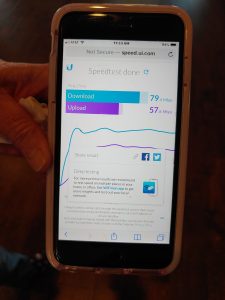 the same time.   A dedicated wireless link is also available, as well as a Dedicated Public IPv4 IP, just give us a call for more information.
I have a home space but not office equipment…
Hyper fusion is prepared to supply any type of equipment needed for the home office. This includes computers, VoIP/SIP desk phones, computers, gadgets, printers, and even office chairs. Just contact a Hyper Fusion team member and we will sterilize and provide no contact delivery on all items purchased.  There currently is no waiting list for delivery of office supplies. Watch the website for any updates. All electronics/office supply deliveries carry a flat $20 CASH ONLY fee, due at the time of delivery. If you subscribe to the SOHO Plan, then the delivery fee is $10 CASH ONLY fee, due at the time of delivery.
Hyper Fusion is committed to bringing our community through these difficult times however we can. Please contact our office or create a support ticket for more information.
PLEASE NOTE: This plan is not available in all service areas, call for availability.  This plan is most ideal for customers that currently have a stable internet service  but need more upload speeds and/or have children at home that require distance learning and the ability to reliably upload schoolwork.
Monthly Rate: $147.00 ( plus sales tax )
Download Speed: 35 Mbps  Upload Speed: 20 Mbps

Dedicated Wireless Link: $97 per month extra
Dedicated Public IPv4 IP: $47 per month extra