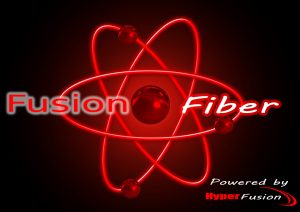 Fusion Fiber is Here!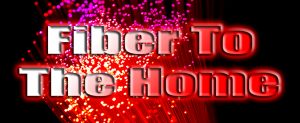 That's right we are officially announcing the first area to get our Fusion Fiber!  That's genuine fiber right to the home or business!  The first area we've chosen to deploy our fiber to the premise product, Fusion Fiber, in south Kingsland.  The map below lists the 7 zones that we will build out to.  The idea being, we will deploy a zone at a time and will require at least 25 subscribers to deploy to your zone.
So south Kingsland residents, talk to all your neighbors, get them to sign up.  Sign up for a 3 year agreement and get 100% free activation.  With our Fusion Fiber product in most cases no setup will be charged unless you are more then 500 meters from our POP.  We are trying to centralize our POPs in the middle of the deployments zones but we are restricted in some cases where we can install the POPs.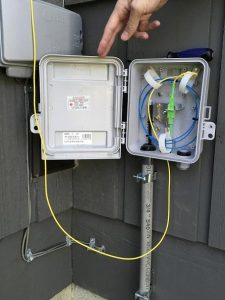 We started on figuring out how to get fiber to Kingsland over a year ago last summer.  We have finally completed the process required to get the longhaul fiber into Kingsland, working out the engineering, securing capitol and getting all our ducks in a row so that we could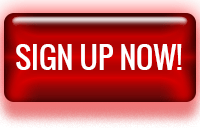 deliver fiber to the home service in Kingsland.  Although we're starting with South Kingsland, we will be deploying out thru the rest of Kingsland over Sprint 2019 and Summer 2019.  Our long haul fiber is all installed and brought to Kingsland and ready to start hooking up connections.  The road to fiber has been long and difficult but it's finally here.  We hope to begin our first deployments in time for Christmas so be sure to get on the waiting list right away!
How do I get on the waiting list and let Hyper Fusion know I want Fusion Fiber?
Simply CLICK HERE to fill out the Google Form we created.  It locks you into nothing, doesn't cost a penny to fill out the form and you can click and check out the results once you've filled it out to see how many sign ups your zone has.  Once a zone hits 25 subscriber requests, we will begin building out the POP to your zone to begin installations.
Our residential fiber will release with a 1 or 2 year agreement option.  If you sign up with a 1 year agreement, a $200 activation fee will apply, if you sign up with a 2 year agreement we will knock off $100 from your activate fee.  The following residential home service plans will be available upon launch.
RESIDENTIAL PLANS
Fiber Lite- 100 / Mbps down by 25 / Mbps up: $147 per month
Fiber Standard - 200 / Mbps down by 50 / Mbps up: $190 per month
Fiber Heavy - 300 / Mbps down by 100 / Mbps Up: $265 per month
BASIC BUSINESS PLANS
Fiber Lite- 100 / Mbps down by 50 / Mbps up: $225 per month
Fiber Standard - 250 / Mbps down by 75 / Mbps up: $347 per month
Fiber Heavy - 500 / Mbps down by 100 / Mbps Up: $565 per month
SYNCHRONOUS BUSINESS HEAVY PLANS
Fiber Lite- 100 / Mbps down by 100/ Mbps up: $447 per month
Fiber Standard - 250 / Mbps down by 250 / Mbps up: $647 per month
Fiber Heavy - 500 / Mbps down by 500 / Mbps Up: $1047 per month
Fiber Subscriber Agreement ( Google Doc ) ( Click to view ) ( Coming Soon! )
Rental Authorization for Fiber ( Google Doc ) ( Click to view ) ( Coming Soon! )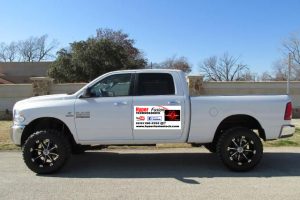 South Kingsland Fusion Fiber Deployment Zone Map