21 Sep
by Hyper Fusion
Recap
Well everyone seems our new format is having MUCH better results then the past few weeks and has drastically beefed up the number of jobs we're getting done in a week.  We do ask that if your still waiting for an appointment, do be patient with us as we finish getting caught up.  It's definitely working.  We are still having some bugs in our phone system which should be resolved this weekend.  We do apologize for this, but as you can see, it's yielding fantastic results.
Upcoming Weeks Schedule
Holding true to our new format, we are posting the areas in which we will be in and on what days during our weekend update.  This will help get questions answered for customers waiting for on-site service calls no matter the reasons.
Monday – Tuesday:  Lampasas
Just a handful of customers left to repair and 1 to install
Tuesday – Wedneday: Kempner / Chica Ranch
We will be finishing of the Kempner Main repeater as well as tuning the downlink connection to Chica Ranch which will return all speeds to normal off these two repeaters.
Wednesday – 7 Creeks / Naruna / Lake Victor
We will be doing some trenching out at Naruna to prepair to fiber connect it back to the new Burnet Gateway.  Additionally, the 7 creeks downlink radio on the Burnet Main side needs to be replaced, and this will resolve the slow speed issues out at 7 Creeks
Thrusday – Eagles Nest / Kingsland / Burnet ( Scattered Storms )
We will be mounting a brand new gigabit radio on Eagles Nest to repair to connect it to the new fiber.  We ill also be putting up a new beefy 1/2 gig downlink to Kingsland North in place of the starter link that's there now.  This will MASSIVELY beef up the Kingsland area connections.
Friday – Open, for storm re-schedules
Inclement Weather Policy Update
As we are in the throws of hurricane season we decided to post our weather policy again and update it a bit for those folks who do not know.  As per OSHA regulations on most of this stuff,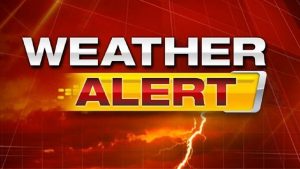 obviously due to the type of internet we deploy, Hyper Fusion has adopted several factors that we use to ensure the safety of our staff, which is paramount to keeping things cooking here at Hyper Fusion.  For the most part, we will only call a "weather day" if winds exceed 10mph, if there is heavy rain, or if lightning is flying off everywhere.   Especially those jobs with steep roofs, metal roofs, or utility pole climbing.  Although we can, we also doing like trenching fiber during bad weather either.  If you have an appointment that happens to be called due to weather, we will generally start calling or contacting the weekend before to get you rescheduled if we know the storm is going to be bad.  As we are in the throws of hurricane season as well, we have also been busy on weekends testing our field gear directly in these horrible conditions for Project DIRT.
Arrowhead Ranch, Cottonwood Mesa, and Blackbuck Ridge Repeater Sites
As some of you may know, some of the old staff we had to let go at the beginning of the summer are associated with the company that's building out Arrowhead Ranch, Cottonwood Mesa, and Blackbuck Ridge repeater sites.  We are pleased to announce that we are working with their management to ensure that these repeaters stay right where they are so they are able to provide residents with fantastic internet.  Although we do not have all the particulars worked out, we believe their management is working with in the best interest of its residents.  After all, we're pretty sure they want what's best for their sub-division.  Don't want what happened to the City of Lampasas to happen to the residents of these sub-divisions.  Although some of these folks where just not the right fit for Hyper Fusion, we believe they will continue to work with us in a professional manner to ensure that folks in these sub-divisions are not put of internet.  Even though we've heard LOTS of interesting stories from customers regarding all the staff that was let go back then, we are more then confident that they are now working with us to achieve the same goal of providing their residents with the best internet around.  We can't imagine that there is any reason why they would do anything to prevent delivery of internet like the City of Lampasas has.
Cancellation of City Wide Internet in Lampasas
We are sad to announce that we have canceled our roll out of city wide wifi for Lampasas due to the City's foul practices.  After meeting with the mayor and city manager of Lampasas and learning directly from them, that they used most of the research that Hyper Fusion did in order to hatch a plan to control the city internet themselves we will no longer be offering ANY services to residents of the City of Lampasas.  If you are already a customer, you will remain connected, however, any new residents that reside with in city limits will no longer be eligible for services.  Even though we have live ready to go fiber infrastructure right in town due to the City's choices, we will be hauling all deployments with in town, and moving right past Lampasas North and West.  After learning also from several upstream providers directly telling us they would not provide us services if we brought them with in city limits of Lampasas, we thought we ought to follow the restrictions of our cherry contract with them and to ensure that everyone gets the internet that the big city gets.  And yes folks, there are VERY strong reasons some of the upstream wholesale fiber companies refuse to bring fiber into Lampasas.  They don't want them upping peoples utility bills as they plan to.  Additionally, how much confidence can you have in their utility department when they have had all the problems they have had over the couple of years, and now these people think they know how to run a major enterprise class fiber network?  Yikes.
Burnet South Gateway Fiber Installation
We are pleased to announce the City of Burnet IS working with us in our deployment of a brand new fiber DMARC in Burnet that will offer fiber to the home and business in the City of Burnet.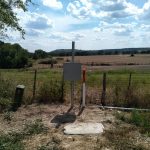 Unlike the City of Lampasas, it's quite clear that they understand the economic impact this type of service can have on local commerce and getting new residents into town.  Although these permits to do so are rather expensive considering, Hyper Fusion believes these costs to be more than reasonable and fair.  However, we will not be changing our fiber prices what so ever as a result, as we are not here to rob the customer.  Hyper Fusion would like to recognize the City of Burnet utility department for assisting Hyper Fusion in every way they can to ensure this fiber goes in.  We couldn't be more thrilled to work with them.  They have some awesome folks over there in the utility department and their offices.  However, the same can't be said for most electrical contractors.  Not sure why, but most seem to be difficult to work, but Hyper Fusion has found a solid electrical contractor we are working with on this splice point to ensure all codes and regulations are followed.  The City of Burnet required us to change a few things in our manner of deployment which we are happy to do.  This however, has caused a delay of a week or 2 on this fiber.  We kindly ask everyone to remain patient while we wait for the City of Burnet to do their part.  These sort of things when working with the city utility department take some time due to code.  The utility staff of Burnet do not make these regulations, but just like us, are required by law to follow them.  And Hyper Fusion certainly is never going to break the law, just to get some work done.
REGISTER FOR BURNET FUSION FIBER IMMEDIATELY BY CLICKING HERE AND CHECKING OUT THE FULL DETAILS.  THERE IS A LINK TO THE REGISTRATION FORM ON THAT PAGE.  PLEASE BEAR IN MIND, DUE TO THE HUGE EXPLOSION OF POPULARITY OF THIS PRODUCT, IT COULD TAKE UP TO A WEEK FOR A SALES ENGINEER TO GET IN TOUCH WITH YOU.
Onsite Call Request From Previous Week
If you emailed into our special on-site request box already, YOU DO NOT NEED TO DO SO AGAIN.  We're aware of every request, and look thru this list every day and only delete them once they have been completed.  However, if you have not emailed in yet, and are still waiting on a service call, please email onsite-request@hyperfusiontech.com   with your request and we will get you in the rotation as soon as humanely possible.