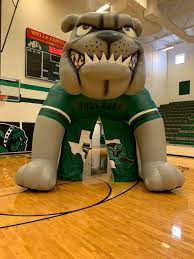 It's that time of year again folks.  Hyper Fusion has completed the close of its 2021 Fiscal Year and adopted our 2022 budget.  With that in mind we are pleased to announce we are are giving a MUCH larger scholarship away this year and this will be the second year in a row we are doing a scholarship available for all Burnet CISD High School Students.  We really want to encourage ALL 2022 seniors who are focused on a career in technology.  And with the way of the pandemic, rural internet technologies is going to become the job of the future.  So if the student also wishes to accept a PAID summer internship, we will also DOUBLE their scholarship to $5,000.  We want to build our Annual Technology Scholarship into a full fledged program in the future, but for now, we'll start with this simple donation and see where it goes.
Please everyone, if you have a Senior or know someone with a senior, please share this post with them and have them contact the person at the Burnet High School where the students apply for scholarships to pick up an application today!
Hyper Fusion remains committed to not only building our community but also giving back to it.  We are a major supporter of new students following the path of rural internet delivery as its going to become the job of the future and schooling is the foundation of achieving a solid position in that field.